We are thrilled to support A Week Away once again with the proceeds of the 2017 Fall Blast! 
---
2016 FALL BLAST ANNOUNCES FINAL DONATION TO CHARITY
After all financial results were tallied, the staff of HARTZ Physical Therapy was delighted to donate $14,000 to A Week Away!  This donation will allow A Week Away to finance respite weeks for an additional 3-4 families who have a member suffering from a life-threatening illness.  These trips will give the families a chance to enjoy a special time away from the doctors and hospitals, so they can garner the strength they need to continue their fight.  HARTZ PT is honored to be able to support such an amazing organization.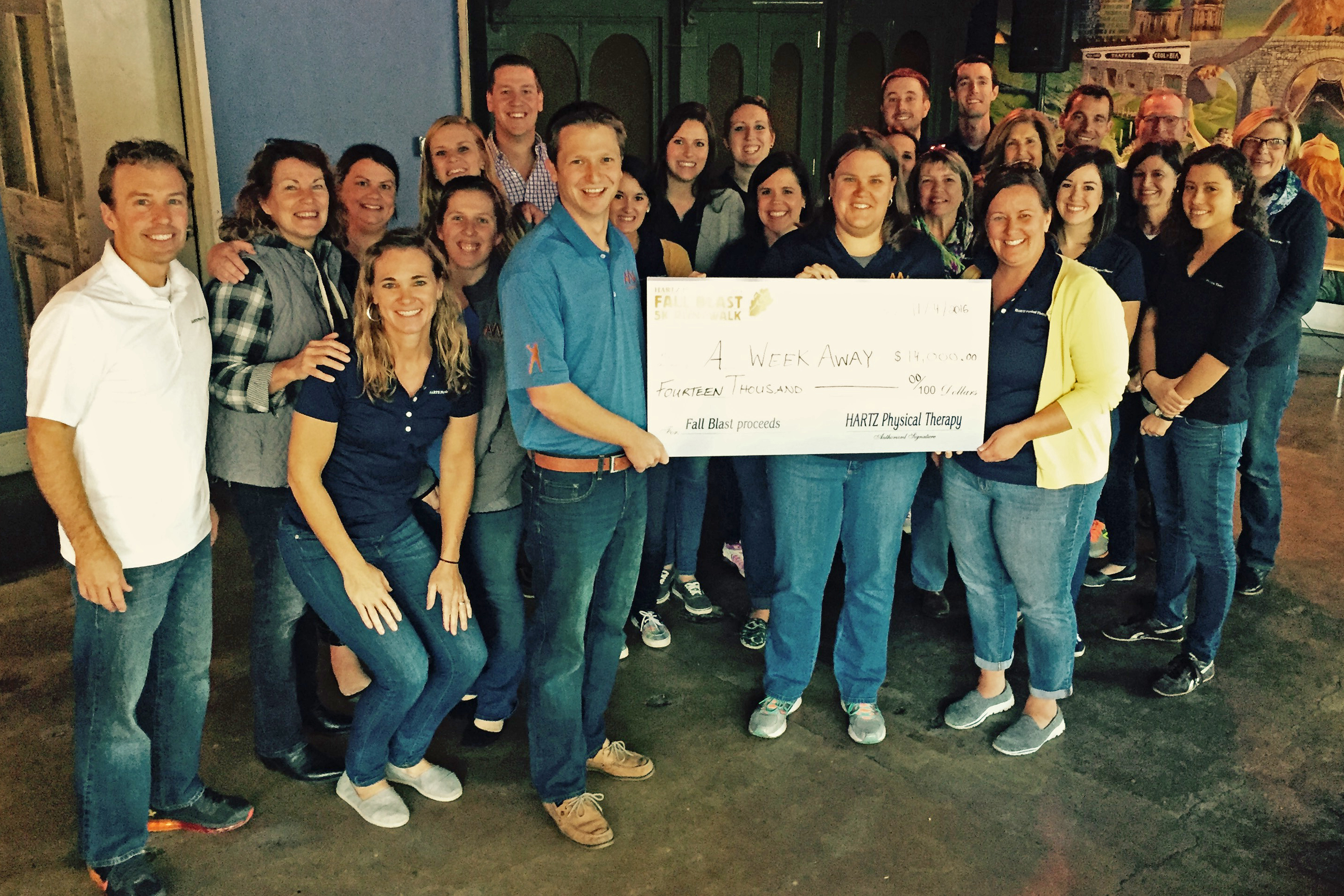 We invite you to join us for the 2017 Fall Blast 5K to be held on October 7, 2017.  All proceeds from the 2017 event will once again be donated to A Week Away!