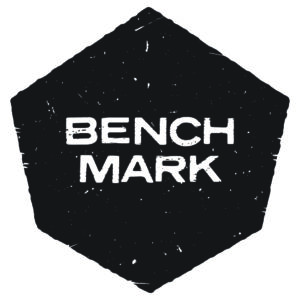 HARTZ PHYSICAL THERAPY SELECTS BENCH MARK PROGRAM AS FALL BLAST CHARITABLE RECIPIENT!
LITITZ, Pa. (April 5, 2021) – HARTZ Physical Therapy has selected Bench Mark Program to be the charitable recipient of 100% of the proceeds generated from the 18th Annual Fall Blast 5K run/walk to be held Saturday, October 2, 2021 in Lititz, PA. The Fall Blast event has donated almost $250,000 over the past 17 years to local charities. In 2020, despite the pandemic, the event donated $23,000 to Off the Streets Lancaster.
Bench Mark Program is a Lancaster based charitable organization focused on helping under-served youth transform their futures – one lift, one goal at a time.  Youth mentors work directly with students to create positive gym spaces where they feel safe, understood, and empowered.  Through physical exercise, academic counseling and career coaching, Benchmark Program offers a support network that students can rely on for the rest of their lives.  Since originating in Lancaster City in May 2014, Bench Mark Program has grown to more than 150 student members.
"This program showed me others believed in me when I never believed in myself. Now I'm willing to push others to become better versions of themselves."
    ~ Noel C. Benchmark Program Student Member
Will Kiefer, Benchmark Program Founder/Executive Director explained that the funds from the 2021 Fall Blast 5K are coming at a pivotal time for his program.  Expansion of services geared toward young women has been a goal of the program for some time. The funds from the Fall Blast 5K will directly affect the establishment of the "Stronger Together Program" which ensures young women have a safe space to recognize and nurture their strength.  Funds will also be allocated to purchase new equipment tailored to all abilities, ultimately allowing Bench Mark Program to effectively triple the number of students they serve each day.
Founder of HARTZ Physical Therapy, Brian Hartz relayed the excitement of his staff about their new partnership with Bench Mark Program, "As we narrowed our selection, our staff was moved as they listened first hand to the personal journey of a current Bench Mark mentor. This program takes such a unique approach to reaching under-served youth in our community, meeting them where they are in their journey and building each student-member to be the best version of themselves. I know I speak for all of our staff members when I say we cannot wait to support the work of this amazing Lancaster charity.
If you have any questions, please email fallblast5k@hartzpt.com