We are very excited to announce our plans to host the 17th annual Fall Blast 5K Run/Walk on October 3, 2020!
Obviously, the event will look significantly different this year, due to additional precautions we will be taking to combat the spread of COVID-19. (A socially-distanced staggered start that won't look like the picture above!)  We want to ensure you that the safety of our volunteers and participants is our first priority.  CLICK HERE for our comprehensive Fall Blast 5K Safety Plan.
(please read important information below prior to registering)
RACE LOGISTICS: 
Start/Finish Line Moved: The race will begin and end on the Warwick Trail behind Pebble Creek Community (by the baseball field). More than 50% of the course utilizes the Warwick Trail with the rest on residential neighborhood streets.  Please be aware that residential streets will be open to traffic during the race. There will be no entry into Bonfield Elementary school or their parking lot area.
Decreased Registration Fee:  In light of what we've all been through this past year (we know it's been tough),

we are lowering our registration fee to $20.00

. That's only 2 cups of coffee! Of course, if you'd like to give a donation on top of that, please be our guest!  (100% of proceeds will once again benefit Off the Streets, Lancaster)
Online Registrations Only (and no race day): Registrations will be accepted solely online. Walk up race day entries will not be accepted.  In person racing will be limited to a total of 250 participants split into groups of around 50 people each. 

If you register before September 1st, we will pick up the additional credit card fees for online registration for you!

Chip Timing / Socially-distanced Start: Chip timing will be utilized.  Runners will line up at the start line according to their estimated pace.  All will be spaced 6 feet apart.  Each participant will run across the start line ONE BY ONE while still having an accurate 5K time recorded due to chip timing. This will ensure runners are spaced out throughout the run and limit contact between runners.  Walkers will not be timed.
No Spectators: Race spectators are discouraged from attending in order to ensure we are operating within the state and county limitations for group gatherings. The race area is open to the public however and we cannot control other residents who may be using the trail at the same time of our event.
No dogs/strollers: Due to certain portions of the race being on a relatively narrow paved trail, participants will not be permitted to run with a dog or stroller in order to maximize spacing throughout the run.
Staggered Start Times: Each group of 50 participants will be spaced 45 minutes apart with the first group starting at 8:00am and the final group starting at 11:00am.  Runners will be permitted to select a preferred start time when they register (8am, 8:45am, 9:30am or 10:15am).  All walkers will be placed in the 11:00am group.
Virtual Option: For those who would like to support the cause, but feel better running at home, we also have that option available!   You will still get a T-shirt!
Scaled Down Post-Race:  No food table or loitering is permitted in the race start/finish area.  We cannot hold a kids run or kids activities this year either.  Participants will be encouraged to leave the area immediately following the finish of the race.  Bottled water will be available.
CASH Prizes will be awarded to the top male and top female finishers.  Top finishers in each age bracket will also receive a price.  All prizes mailed to the participant's address as listed on the registration form.
Long Sleeve Soft Tshirts:  Once again, all participants will receive a long-sleeve super soft custom logoed T-shirt.  You don't want to miss this one!  We will not, however, be distributing race goody bags this year.
Parking will be at the municipal parking lot on Clay Road.  It is a 0.25 mile walk on the paved trail to the race start/finish line (Cross Clay Rd and follow the trail until you see the baseball field on your right. You will see the registration table near the field.)
ALL REGISTRATIONS ARE DUE Monday September 28, 2020 8PM. Race Day packets will be distributed: Friday, Oct 2nd 4-7pm: via drive through at 804 New Holland Ave, Lancaster (HARTZ PT office parking lot) and race day at check-in table prior to their start time.
Any questions can be directed to our Fall Blast Race Director, Wendy Enck at fallblast5K@hartzpt.com
– – – – – – – – – – – – – – – – – – – – – – – – – – – – – – – – – – – – – – –
Thank you to all who participated in the 2019 Fall Blast.  Thanks to your support, it was a big success!
2019 RACE PICTURES
(must have a Facebook account to view)
100% of proceeds benefit: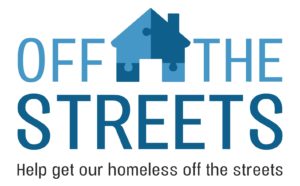 How much did we donate??  Find out here
———————————————————————————————-
A special thanks goes out to our Signature Sponsor: