Phone/Fax
Hours
Monday:

7:00am - 7:00pm

Tuesday:

10:30am - 7:00pm

Wednesday:

7:00am - 7:00pm

Thursday:

10:30am - 7:00pm

Friday:

7:00am - 3:30pm

Sat/Sun:

Closed
Welcome to our Lancaster-East Office
We are happy to welcome you to our Lancaster-East office.  On this page you will find information which will help you get to know our therapists and how to get here.  In addition, you will find pictures and descriptions of our office and a link to our google reviews.  At the bottom, you will have the option to contact us. We look forward to the opportunity to become your family's first choice for physical therapy in Lancaster!
"Brian Hartz has carefully put together an organization of fully-capable, like-minded/like personalities that are reflected from their receptionists up to the PT's … they mimic Brian's dedication to patient care. I'm currently going to their Lancaster East facility. It's their newest location and has an outstanding staff on hand."
Bob, Lancaster East Office Patient
"The therapists and staff at HARTZ Physical Therapy are always professional and really care about their patients. The environment is friendly and clean and you really feel valued as a patient. I highly recommend them to anyone looking for a physical therapist. I have made a lot of progress since working with them. They are a pleasure to work with!"
Julie S., Lancaster East Office Patient
"If I could give more than 5 stars, I would! Wonderful staff! My treatment team had so much knowledge and optimism for recovery. Such a professional and very kind and caring. Completely healed my elbow tendonitis. Top notch healing at this facility!"
Steph, Lancaster East Office Patient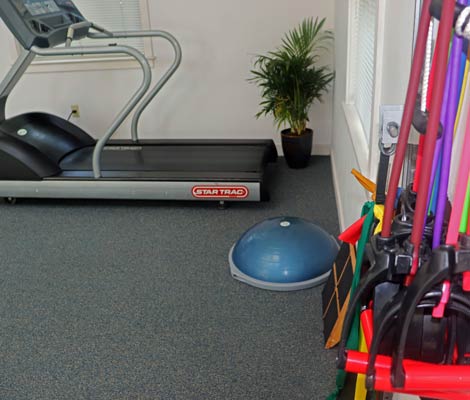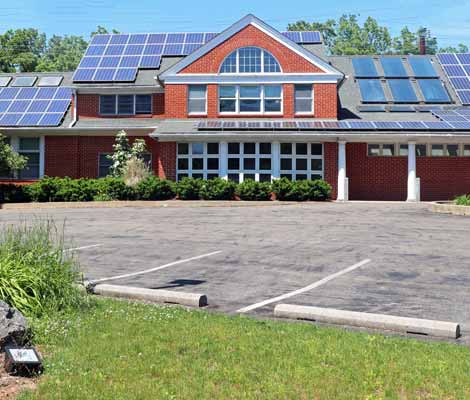 Getting Here
Our office located at 804 New Holland Ave, Lancaster is extremely convenient to Lancaster County's main thoroughfare, Route 30.  In addition, we are located on the edge of Lancaster City and have easy access from many of the surrounding neighborhoods and public transportation routes.  Discreetly tucked in behind Turkey Hill, we benefit from easy access from the highway.  Park in our private parking lot and enter the building through the main doors (under the overhang) directly into our reception area.
This location was formerly known as Kauffman Physical Therapy prior to 2018.  Brian Hartz and Tim Kauffman, owners of their respective clinics, are both passionate about private practice physical therapy, so this was a perfect match.   Tim has since retired from seeing patients and Daulton Rutter, DPT has taken over as Clinic Manager.  In addition, Beth Kauffman, MPT continues to see patients at this office.

The Reception Area
Upon arrival at HARTZ Physical Therapy, our friendly staff will greet you and answer any questions you have. We ask that you arrive 15 minutes early for your first appointment for the completion of paperwork. Please ensure you bring your insurance card, identification physician's referral (if applicable) and any paperwork completed prior to arrival. At all subsequent visits, we appreciate your prompt arrival.

If you are unable to make a scheduled appointment, please call as soon as you are aware of your scheduling conflict. We do charge a $20 cancellation fee for those who do not provide at least 24 hours' notice of cancellation.  We will do our best to reschedule your appointment within one or two days.  Remember, the consistent completion of a physical therapy program is essential to your recovery.
Patients Rooms
Our Lancaster-East office offers five private patient rooms for your convenience. We are sensitive to your privacy needs and will do everything possible to make you comfortable.  These rooms are generally used for initial evaluations; however, if preferred by the patient, treatment can continue in this setting.

Treatment Approach
Our team-oriented approach consistently provides a fun, comfortable and supportive environment for patients, while ensuring consistency of care throughout your time with us. Although we know physical therapy can be difficult at times, we believe this type of atmosphere will make it easier for patients to succeed in their therapy programs and achieve full recovery.
Main Therapy Area
Featuring soaring cathedral ceilings, our main therapy area is blanketed in daylight from six sky lights in the ceiling.  This space provides patients with a bright and spacious area in which to complete their rehabilitation plan.  Equipped with a wide variety of machines and therapy equipment to aid in the recovery process, our therapists are given the space and time to be able to motivate and challenge their patients to achieve their highest level of function following the completion of treatment.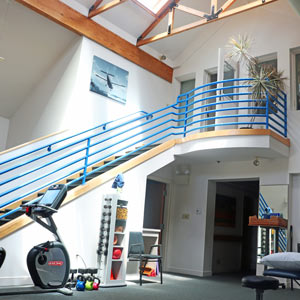 Upstairs Therapy Area
Our 5,500 square foot Lancaster-East office also features a smaller upstairs gym area that is can be utilized for specialized therapy services.  This space is also utilized for PT BikeFit appointments.  This areas features wide open workout/rehab space as well as additional therapy equipment.  A selection of interesting photographs completes the space.

Warm Therapy Pool
Our state-of-the-art aquatic therapy program is a welcomed alternative to traditional physical therapy methods. The pool is consistently kept between 89-92 degrees Fahrenheit to provide optimal patient comfort. Our Lancaster-East pool features a depth range from 3-5 feet which allows our therapists to integrate a wide variety of aquatic exercises into the patient's rehabilitation program.  Aquatic equipment is used to provide the required amount of buoyancy. In addition, a water current may be used to help strengthen targeted muscles. Following aquatic therapy, two private changing areas featuring showers and restroom facilities are available to help patients prepare for any post-therapy appointments.
LINK: To services/aquatic therapy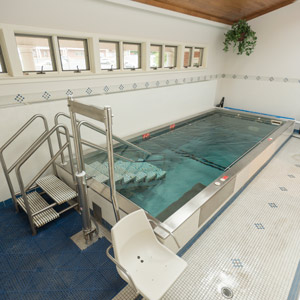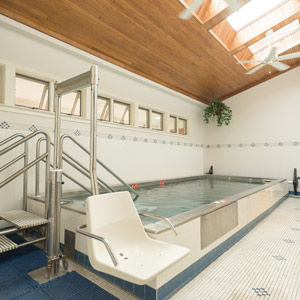 We're excited to see you! Schedule your appointment at our Lancaster East office today!