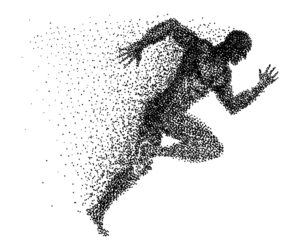 Quick access to physical therapy following a sports injury results in faster return to practice and competition. We treat pediatric, high school, collegiate and professional athletes as well as the "weekend warriors". Our clinical specialists focus on regaining full function, strength and mobility as well as providing education to prevent future injuries.
We encourage athletes to utilize Direct Access which allows you to see a physical therapist without a physician's referral.  This immediate access to care has been proven to reduce recovery times and medical costs in the long term. At HARTZ PT, we can often get you in for an evaluation within 24 hours.
Common sports injuries that we treat include:
Sprains
ACL Tears
Tendonitis
Contusions
Fractures
Dislocations
Shin splints
Concussions
Ankle Injuries
Runner's Knee
Meniscus Tears
Shoulder Instability
Muscle Strains & Pulls
Tennis and Golf Elbow
Your therapist will help you with the following:
Controlling pain and swelling
Improving range of motion and flexibility
Improving strength
Proprioception/balance & sports specific training
Gradual returning to full sport participation
Treatment may include:
Specialized hands-on techniques facilitating movement and functional control
Therapeutic exercise including range of motion, advanced resistance and training.
Functional retraining to work on balance, movement patterns, flexibility, and stability.