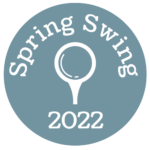 The inaugural Spring Swing Charity Golf Tournament, organized by the HARTZ Physical Therapy Charitable Organization (HPTCO) will be held Wednesday May 18th at Crossgates Golf Club in Millersville PA.
This scramble-style golf tournament will be held at Crossgates Golf Club which is located in a quiet, relaxing atmosphere just minutes from Downtown Lancaster.  This superb course allows for a great golf experience for individuals of all skill levels. Entry for the event is $340 per foursome ($85 per person).
Registration includes a boxed lunch and refreshments, one-of-a-kind branded giveaways as well as cash prizes for top finishers!  In addition, cash prizes will be award for competitions such as longest drive, straightest drive and closest to the pin.  Event check-in will be held from 12:15-12:45 PM with tee off happening at 1PM. Golf Course driving range will be available to all event registrants, included in team pricing.
Registration is open!  The event is limited to 32 teams of four.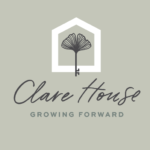 HPTCO has selected Clare House to be the charitable recipient of 100% of the proceeds generated from the 1st annual Spring Swing.  Clare House is a transitional housing program in Lancaster where mothers and children facing homelessness receive the safety, support, and respect they deserve – while starting their journey toward a more stable, rewarding life.
President of the HARTZ Physical Therapy Charitable Organization, Brian Hartz relayed the excitement of his staff as they plan this new event to benefit Clare House.  "We had the opportunity to learn about the amazing work of Clare House about a year ago when they were a finalist for our fall fundraiser, the Fall Blast.  We were all moved by their mission and impact on the lives of the women and children they serve. We could not be more excited to support them through this spring golf event."
Hole Sponsors:
Golf Cart Sponsors:
The Spring Swing is organized by The Hartz Physical Therapy Charitable Organization, a 501(c)3 which represents the charitable arm of the physical therapy company.  As a Lancaster County based, family owned business, HARTZ Physical Therapy is committed to giving back to the Lancaster community and has donated more than $275,000 to various local charities for the past 21 years. The mission of HARTZ Physical Therapy is to provide unparalleled outcomes and top-notch customer service to patients, opportunities for professional and personal growth for their staff members, and contributions of time, talent and resources to their surrounding community.