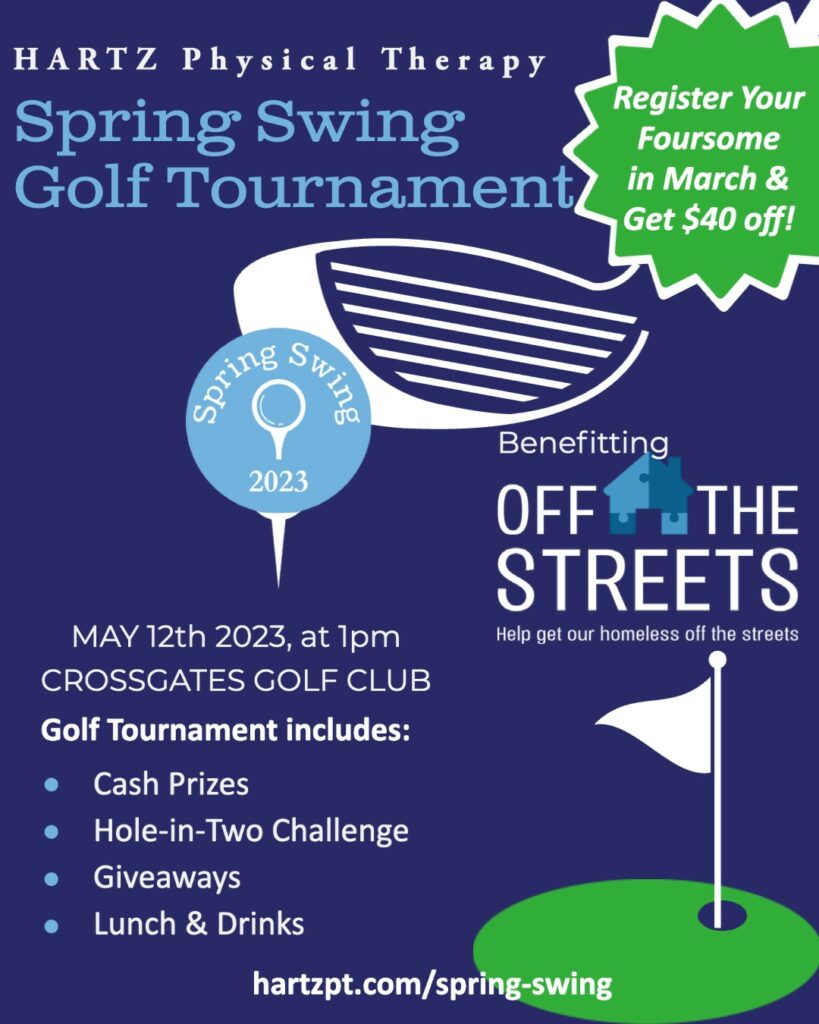 We invite you to join us for the 2023 Spring Swing Charity Golf Tournament benefitting Off the Streets Lancaster! The event will be held at Crossgates Golf Club on Friday, May 12, 2023 at 1pm!
The course is located in a quiet, relaxing atmosphere just minutes from downtown Lancaster.  Superb course conditions facilitate a great golfing experience for individuals of all skill levels. An early registration discount of $40 applies to all team that register in March ($340 per foursome)!  On April 1st, the entry for the event will be is $380 per group of four ($90 per person).  Registration is limited to 32 teams of four.
Registration includes lunch and refreshments, one-of-a-kind branded giveaways as well as cash prizes for top finishers!  Event check-in will be held from 12:15-12:45 PM with tee off happening at 1PM. Golf Course driving range will be available to all event registrants, included in team pricing.  The tournament will be a shotgun format.
Prizes will be awarded for Longest Drive, Straight Drive and Closest to the Pin as well as the overall winning team.  We will also have a special "Hole-in-Two" competition featuring one of the top long drivers in the country, Justin Moose! (additional fee)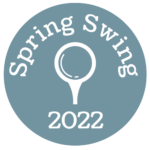 THANK YOU to all participants, sponsors and volunteers who helped us pull off the inaugural Spring Swing Charity Golf Tournament, organized by the HARTZ Physical Therapy Charitable Organization (HPTCO) on Wednesday May 18th at Crossgates Golf Club in Millersville PA.
Mother Nature cooperated and we had a gorgeous spring day in which to play golf. The 9th hole featured, golf pro, Juston Moose teeing off for participants with a chance to win an all-expense paid trip to Palm Springs!  Congratulations to our winning foursomes and individual winners!
After tallying the financial results, we were delighted to present Clair House with a donation of $6,000, which represented 100% of the proceeds from the event.  Thank you to our sponsors, the participants and special thanks to our Event Directors Daulton Rutter and Kevin Sisbarro for planning a great event!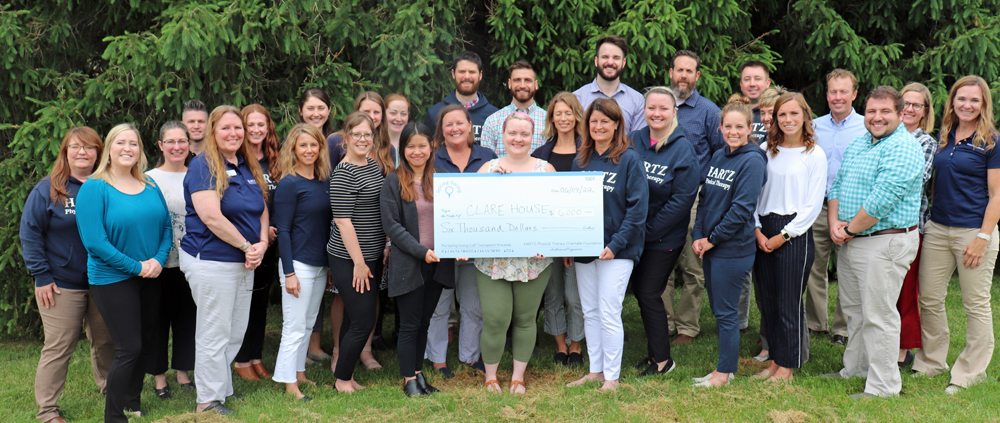 Hole Sponsors:
Golf Cart Sponsors:
The Spring Swing is organized by The Hartz Physical Therapy Charitable Organization, a 501(c)3 which represents the charitable arm of the physical therapy company.  As a Lancaster County based, family owned business, HARTZ Physical Therapy is committed to giving back to the Lancaster community and has donated more than $275,000 to various local charities for the past 21 years. The mission of HARTZ Physical Therapy is to provide unparalleled outcomes and top-notch customer service to patients, opportunities for professional and personal growth for their staff members, and contributions of time, talent and resources to their surrounding community.