Phone/Fax
Hours
Monday:

7:00am - 6:00pm

Tuesday:

9:30am - 7:30pm

Wednesday:

7:00am - 3:30pm

Thursday:

9:30am - 7:30pm

Friday:

7:00am - 4:00pm

Sat/Sun:

Closed
Welcome to our Lititz office
We are happy to welcome you to our Lititz office.  On this page you will find information which will help you get to know our therapists and how to get here.  In addition, you will find pictures and descriptions of our office and a link to our google reviews.  At the bottom, you will have the option to contact us. We look forward to the opportunity to become your family's first choice for physical therapy in Lititz!
"I was at other PT facilities (four!). Simply not comparable to Hartz, where the team that feels like family and I get full attention to my individual needs with the programs tailored to me and my specific needs. To Brian Hartz – Great Leadership!"
Dan, Lititz Office Patient
"I've had a herniated disc for 13 yrs and have seen quite a number of PTs. Hartz is by FAR Superior to any others in the area. They are patient, caring and they listen to what you have going on. Couldn't ask for better. Keep up the awesome work!"
Andy, Lititz Office Patient
"I have been going to HARTZ PT in Lititz after a nerve injury. I love how you stay with the same therapist the entire time. It's been wonderful working with them—the team is amazing!! They have been nothing but wonderful during my entire time. Also the billing staff and everyone else at the practice has been amazing!"
Emily, Lititz Office Patient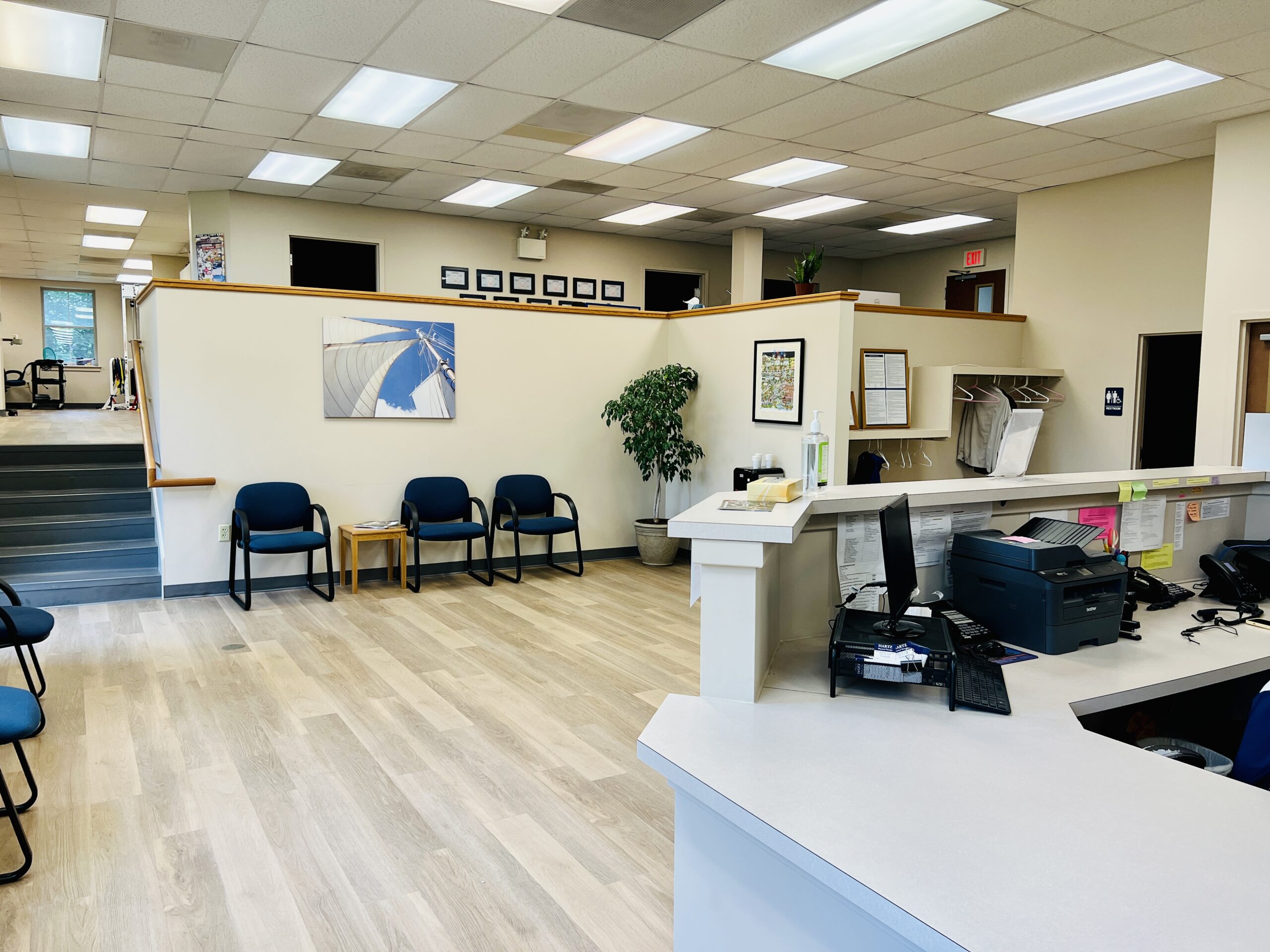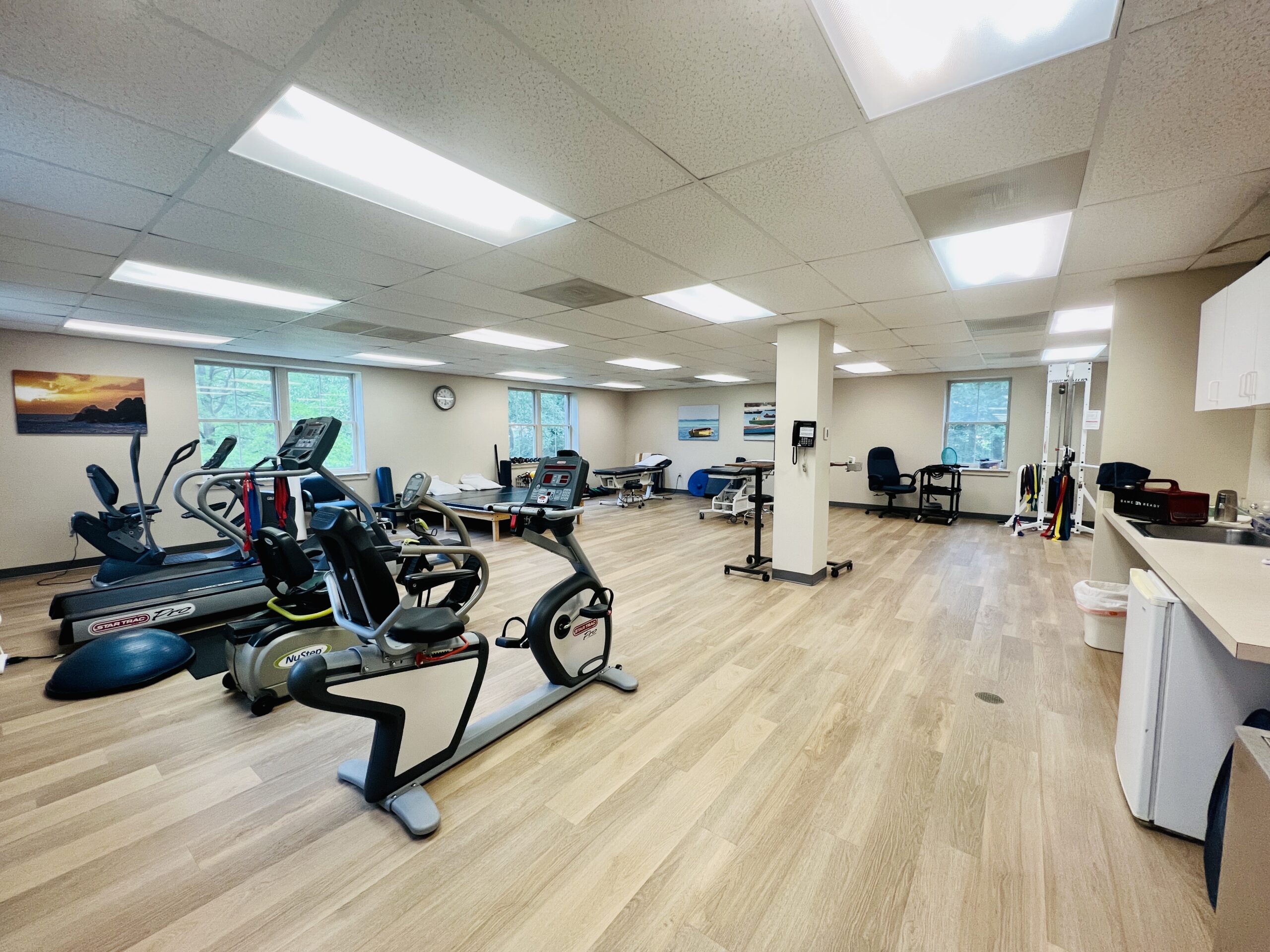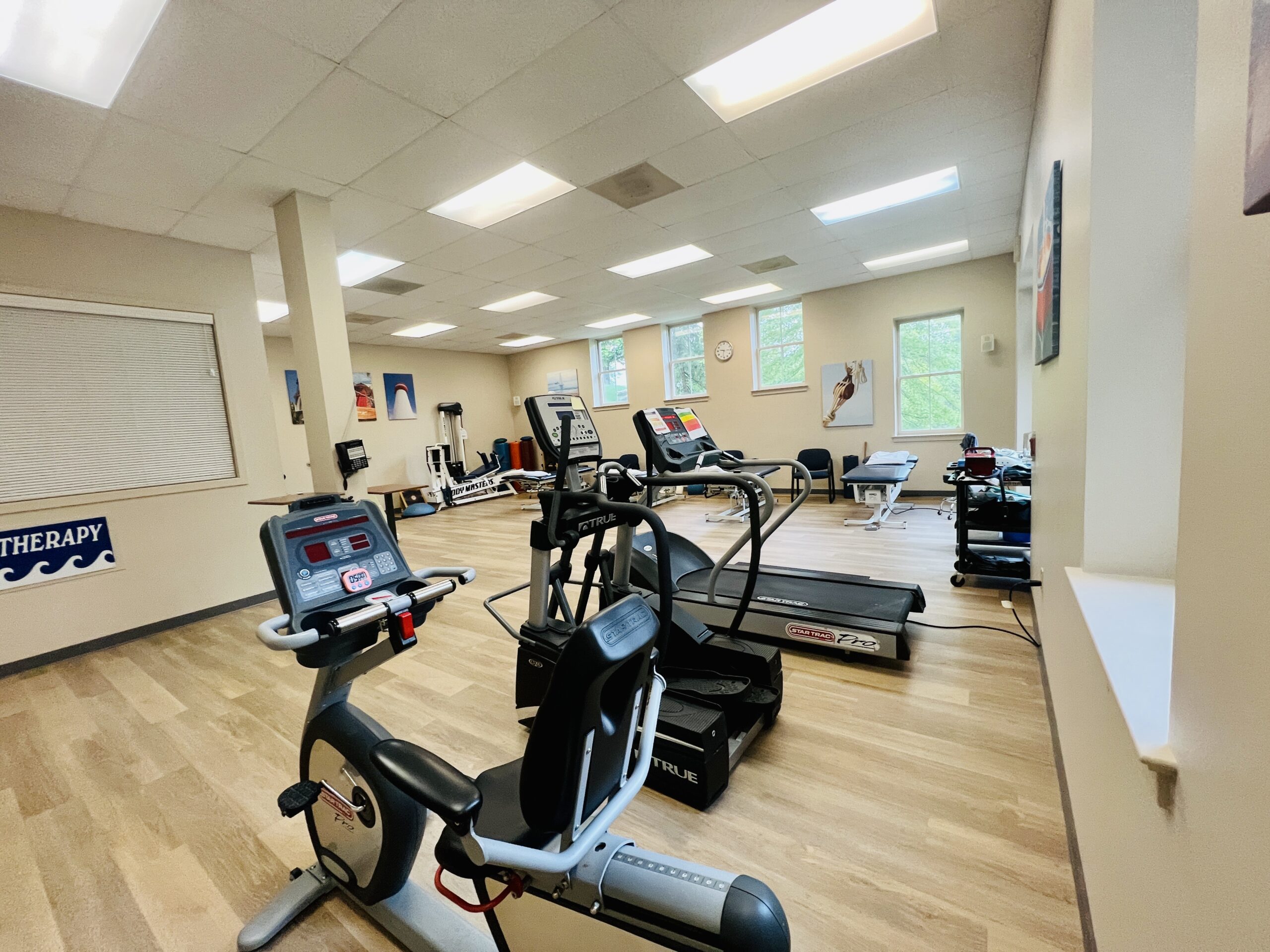 Take a Tour of our Lititz Office!
Getting Here
Although you can see our office building from 501, you cannot enter the parking lot from 501.  Therefore, from 501, please turn onto Trolley Run Rd (between PNC Bank and Pizza Hut), then take a left onto Highlands Drive and another left turn into Oakcrest Business Complex.  Once you park in the lot, enter the building through the main doors (under the overhang) and take the elevator to the bottom floor.  The back door of the elevator will open directly into our lobby area.

The Reception Area
Upon arrival at HARTZ Physical Therapy,  our friendly staff will greet you and answer any questions you have. We ask that you arrive 15 minutes early for your first appointment for the completion of paperwork. Please ensure you bring your insurance card, identification physician's referral (if applicable) and any paperwork completed prior to arrival. At all subsequent visits, we appreciate your prompt arrival.

If you are unable to make a scheduled appointment, please call as soon as you are aware of your scheduling conflict. We do charge a $20 cancellation fee for those who do not provide at least 24 hours' notice of cancellation.  We will do our best to reschedule your appointment within one or two days.  Remember, the consistent completion of a physical therapy program is essential to your recovery.
Patient Rooms
Our Lititz office offers six private patient rooms for your convenience. We are sensitive to your privacy needs and will do everything possible to make you comfortable.  These rooms are generally used for initial evaluations; however, if preferred by the patient, treatment can continue in this setting.

Treatment Approach
Our team-oriented approach consistently provides a fun, comfortable and supportive environment for patients, while ensuring consistency of care throughout your time with us. Although we know physical therapy can be difficult at times, we believe this type of atmosphere will make it easier for patients to succeed in their therapy programs and achieve full recovery.
The Lower Therapy Area
Our spacious and bright lower therapy area helps motivate patients to perform rehabilitation exercises to the best of their ability. Featuring 12-foot ceilings and a variety of machines and equipment to aid in the recovery process, this space provides ample opportunity for our teams for get creative with their rehabilitation plans and thereby increase patient commitment and interest in their recovery process.

The Upper Therapy Area
The Lititz office also features a second therapy area in the upper part of our spacious office. Although it is commonly accessed through a small set of stairs, the upper gym is handicap accessible through a side door entrance, utilizing the elevator from our main reception area. We feature a full range of rehabilitation equipment in the upper gym as well, creating a versatile and flexible space for our patient to achieve full recovery.

Warm Therapy Pool
Our state-of-the-art aquatic therapy program is a welcomed alternative to traditional physical therapy methods. The pool is consistently kept between 89-92 degrees Fahrenheit to provide optimal patient comfort. A variety of aquatic equipment is used to provide the required amount of buoyancy. In addition, a water current may be used to help strengthen targeted muscles. Following aquatic therapy, a private shower is available to help patients prepare for any post-therapy appointments.

We're excited to see you! Schedule your appointment at our Lititz office today!