Phone/Fax
Hours
Monday:

7:00am - 7:30pm

Tuesday:

10:00am - 6:00pm

Wednesday:

7:00am - 12:30pm

Thursday:

10:30am - 7:30pm

Friday:

7:00am - 4:00pm

Sat/Sun:

Closed
Welcome to our Ephrata Office
We are happy to welcome you to our Ephrata office.  On this page you will find information which will help you get to know our therapists and how to get here.  In addition, you will find pictures and descriptions of our office and a link to our google reviews.  At the bottom, you will have the option to contact us. We look forward to the opportunity to become your family's first choice for physical therapy in Ephrata!
"The Ephrata office was AWESOME! This is the first time I have ever had to go to physical therapy. I was quite nervous. However, the staff at the Ephrata office was welcoming, informative and, by the time I was finished, family."
Angela G., Ephrata Office Patient
"We had a great experience here! My son worked with Daulton and he was wonderful. He was very conscientious and made my son (13 yrs) feel comfortable right away. Daulton went above and beyond for us. He was great with follow-up and also with creating a plan for my son's return to the sport he plays. I would highly recommend!!"
Beth C., Ephrata Office Patient
"I've just finished my second round of therapy for rotator cuff surgery. Again I requested HARTZ PT.. They are the absolute best! So caring and really work with you to get better. They treat you like family, so thank you again for all that you both have done for me!"
Cathay Z., Ephrata Office Patient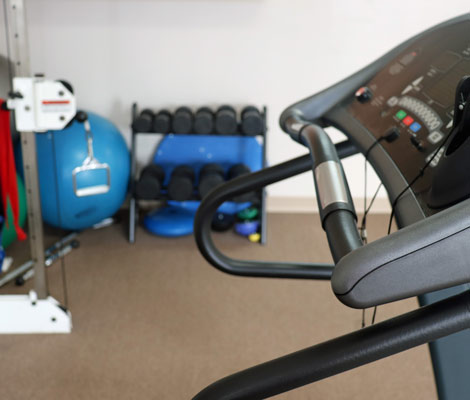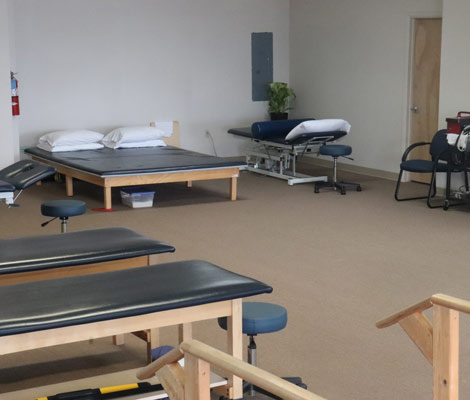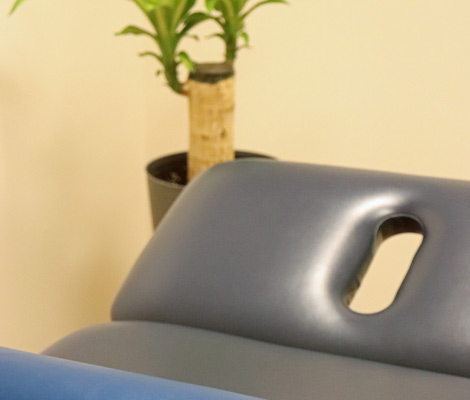 Getting Here
Our Ephrata office is conveniently located on W Main Street, approximately 2 miles West of the square in Ephrata.  We are located in the same building as Little Nicki's Pizza and LGH Lincoln Family Medicine.  Our building offers private parking and a handicap accessible entrance.

The Reception Area
Upon arrival at HARTZ Physical Therapy, our friendly staff will greet you and answer any questions you have. We ask that you arrive 15 minutes early for your first appointment for the completion of paperwork. Please ensure you bring your insurance card, identification physician's referral (if applicable) and any paperwork completed prior to arrival. At all subsequent visits, we appreciate your prompt arrival.

If you are unable to make a scheduled appointment, please call as soon as you are aware of your scheduling conflict. We do charge a $20 cancellation fee for those who do not provide at least 24 hours' notice of cancellation.  We will do our best to reschedule your appointment within one or two days.  Remember, the consistent completion of a physical therapy program is essential to your recovery.
Patients Rooms
Our Ephrata office offers two private patient rooms for your convenience. We are sensitive to your privacy needs and will do everything possible to make you comfortable.  These rooms are generally used for initial evaluations; however, if preferred by the patient, treatment can continue in this setting.

Treatment Approach
Our team-oriented approach consistently provides a fun, comfortable and supportive environment for patients, while ensuring consistency of care throughout your time with us. Although we know physical therapy can be difficult at times, we believe this type of atmosphere will make it easier for patients to succeed in their therapy programs and achieve full recovery.
The Main Therapy Area
Featuring open space, high ceilings and wall-to-wall windows, our main therapy area provides patients with a bright and spacious area in which to complete their rehabilitation plan.  Equipped with a wide variety of machines and therapy equipment to aid in the recovery process, our therapists are given the space and time to be able to motivate and challenge their patients to achieve their highest level of function following the completion of treatment.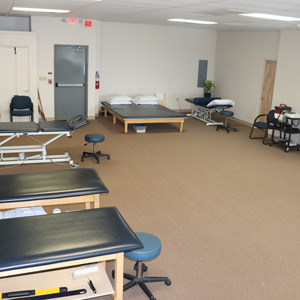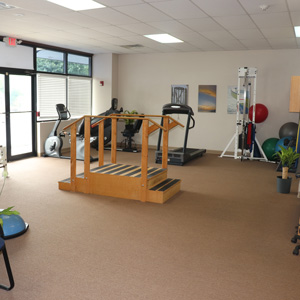 We're excited to see you! Schedule your appointment at our Ephrata office today!