More About Physical Therapy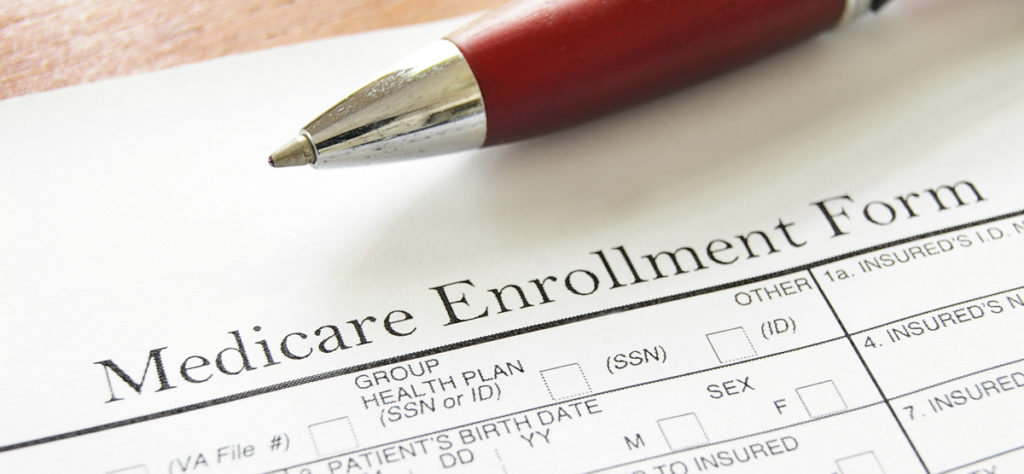 If you are approaching the magic Medicare number of 65 years of age, chances are you have been thinking about how you will go about getting on Medicare and what your options are to get the coverage that's best for you.  This blog is meant to be an introduction to the general options available to give you a starting point for your research.
TRADITIONAL MEDICARE: This in the most well-known coverage and it includes two parts:
Part A: coverage for hospital visits
Part B: coverage for doctor visits and therapy
MEDICARE ADVANTAGE PLAN: Sometimes called "Part C", Medicare Advantage Plans wrap Part A and Part B benefits into a private plan administered through Medicare-approved insurance company.  This provides an alternative way to receive your coverage through private insurance companies approved by Medicare.  Most of these plans include additional benefits, such as vision, dental, and/or prescription drug coverage. When you enroll in a Medicare Advantage plan, you are still in the Medicare program, and you are still required to pay your monthly Medicare Part B premium; however, your Medicare services are covered and administered through a single policy.  Since Medicare Advantage plans are available from private companies that contract with Medicare, each plan sets its own premium; some have very low premiums, however, they might not be the right plans for everyone.  The costs and additional benefits vary widely among plans so it is essential to do your research to figure out which one is right for you.
MEDICARE SUPPLEMENT PLAN / MEDIGAP PLANS: Medicare Supplement plans are also offered by private insurance companies and act as just that, supplementing the coverage from Medicare.  In other words, they often pay the costs that Medicare does not. These are also known as Medigap plans. There are many different supplement plans to choose from, varying in cost and coverage. While Medicare Supplement plans may help with deductibles and other expenses not paid by Medicare, they do not cover services if traditional Medicare does not cover them, such as long-term care, dental care, or eye glasses. In addition, these plans do not provide prescription drug coverage.
THESE PLANS DO NOT WORK TOGETHER: Medicare Advantage plans do not work with Medicare Supplement plans. This means that you cannot use your Medigap plan if you enroll in a Medicare Advantage plan. You may enroll in a traditional Medicare plan with a supplement, OR in a Medicare Advantage (known as a replacement plan) BUT NOT BOTH.
MEDICARE PRESCRIPTION DRUG PLAN: If you are looking for a Medicare Advantage Prescription Drug plan, it is a good idea to check whether it covers your prescriptions. Each Medicare Advantage Prescription Drug plan has its own formulary (list of covered prescription drugs). The formulary may change at any time; you will receive notice from your plan when necessary.
CHOOSING THE RIGHT PLAN: When deciding on a plan, it's essential to compare the benefits and costs in relation to your specific health care needs. The Medicare.gov website suggests considering these 7 things when choosing what coverage is best for you:
COVERAGE CHANGES / ELECTION PERIODS: Changes to your Medicare insurance can be made during the Annual Election Period, which runs from October 15 to December 7 each year. You can switch from Original Medicare to a Medicare Advantage plan at this time, and make other coverage changes. If you're already enrolled in a Medicare Advantage plan and want to switch plans, in most cases a good time to do so is during the Annual Election Period.  When you change Medicare plans during the Annual Election Period, your new coverage generally begins on January 1 of the following year. If you're enrolled in a Medicare Advantage plan and want to switch back to Original Medicare, Part A and Part B, you can do so during the annual election period or during the Medicare Advantage Disenrollment Period, which runs from January 1 to February 14 each year.
This is a lot to think about and there are a lot of decisions to make – be sure to do your research to ensure that you are selecting the coverage that is right for you.  There are resources available online and many private insurance companies may be able to offer advice. If you have questions on what the physical therapy benefits are with your plan, please give us a call and we will be happy to get that information for you.
For more information about the Medicare Enrollment Process, click the links below:
Getting Started with Medicare
Medicare vs Medicare Advantage Plans: How to Choose