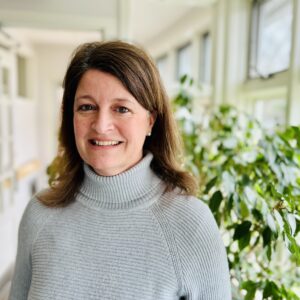 Kelly Pyle
EDUCATION: Bachelor of Science in Exercise Science from University of Delaware
CONTACT:
kpyle@hartzpt.com
717.396.7766
What Makes Kelly Special
A jack-of-all trades, Kelly is willing to help in whatever capacity is needed.  In her 20+ years at HARTZ PT, Kelly has helped us in patient care, billing duties, front desk tasks, marketing and running our medically-adapted gym.  Currently holding down the Lancaster-East front desk, Kelly has the uncanny ability to strike up a relaxed conversation with anyone. Kelly was an avid field hockey player, competing at the Division 1 level and continues to harness her passion for health and wellness through her work and her family.
When not in the office, Kelly enjoys watching her daughters play sports, exercising, golfing and spending fun times with family and friends.
What energizes you at work?
Inspiring patients & amazing coworkers.
Where would you be right now if you had zero obligations and money didn't matter?
Living the life in the Greek Islands.
If you could meet one person, living or dead, real or fictional, and have a conversation with them, who woudl you meet and what would you talk about?
Oprah.  We'd talk about life of success.
What is one thing that instantly makes your day better?
Family,  friends & the beach.
What's your favorite place locally?
Lancaster Central Market
Do you have any pets?
A golden retriever named Lucy.
Are you reading or binge watching anything right now?
The Gilmore Girls & Ted Lasso
Favorite sport to watch? Who's your team?
Philly Teams:  Phillies, Eagles, Villanova Basketball, Ohio State Field Hockey & Saint Francis Women's Soccer.
What's the first concert you ever went to?  Or what concert would you like to go to?
Cyndi Lauper – love the 80's!
Who would play you in a movie about your life?  Who would be in the supporting cast?
Courtney Cox (Monica) and the rest of the Friends supporting cast.