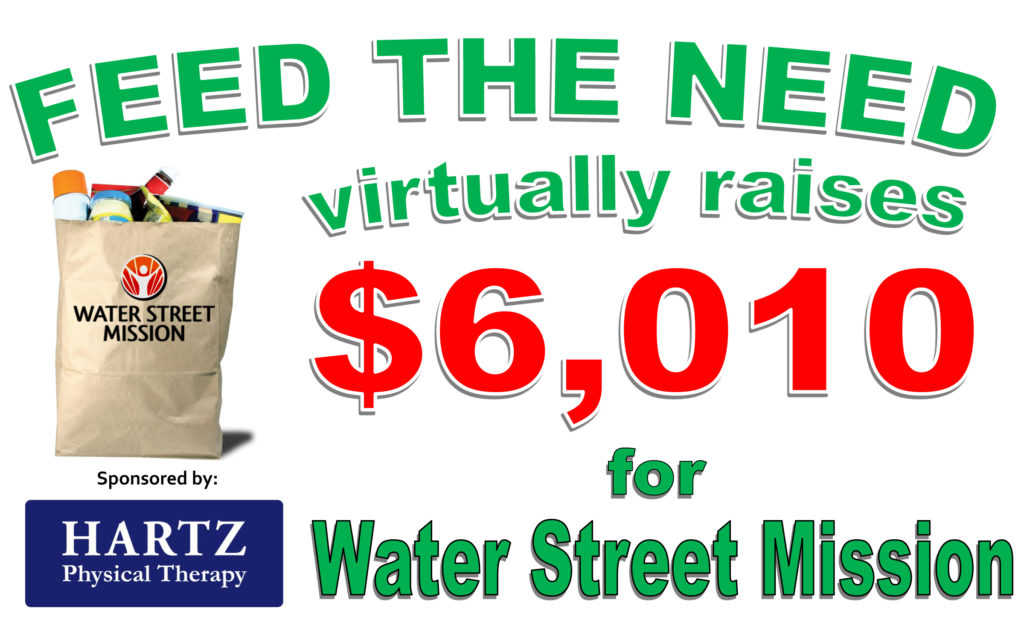 During April in each of the past 5 years, the community has pulled together to support our Feed the Need food drive for Water Street Mission donating collectively over 16,000 pounds of food.  Unfortunately, in 2020, the COVID-19 pandemic prevented us from holding the food drive due to concerns of germ transmission and the need to keep our clinics safe for our patients and staff.  However, we understand the increased need in our community for the services of Water Street Mission and we have figured out a way to help them without compromising safety…let's make it virtual!
We are thrilled to announce that the Feed the Need, in its new format raised a total of $6,010 which was donated directly to Water Street Mission.  This included a $2,500 donation from HARTZ Physical Therapy as well as over 3,500 of donations from the community.  A huge thank you goes out to all who participated in any way, whether that was through a donation or just helping us spread the word.
Thank you for your support of this worthy cause!
RESULTS FROM THE 2019 FEED THE NEED: