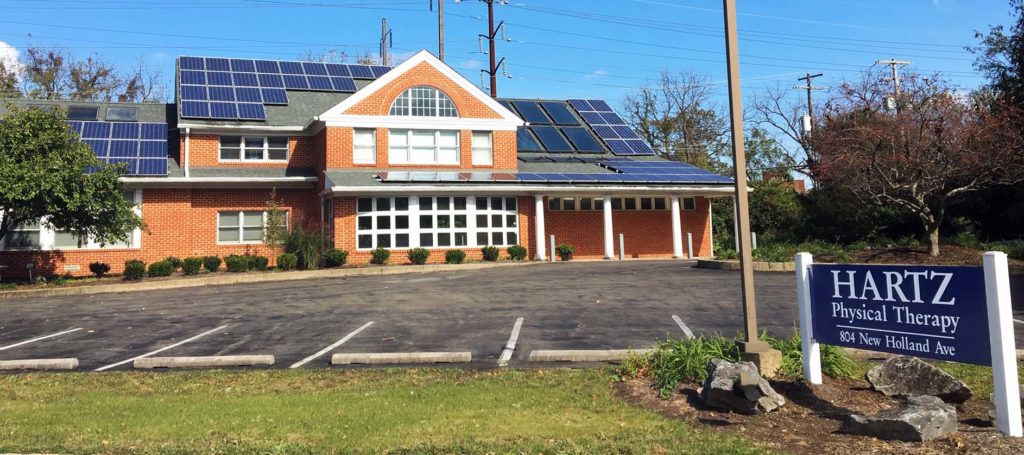 Phone: 717.396.7766
Fax: 717.295.7233
804 New Holland Avenue
Lancaster, PA 17602
CLICK HERE to request an appointment
Hours of Operation:
Monday:  7:00am-7:00pm
Tuesday:  10:30am-7:00pm
Wednesday:  7:00am-7:00pm
Thursday: 10:30am-7:00pm
Friday:  7:00am-3:30pm
Our office located at 804 New Holland Ave, Lancaster is extremely convenient to Lancaster County's main thoroughfare, Route 30,   In addition, we are located on the edge of Lancaster City and have easy access from many of the surrounding neighborhoods.  Discreetly tucked in behind Turkey Hill, we benefit from easy access from the highway, without having to worry about the road noise.  With plenty of free parking, you won't have to walk far from you car to see us!
This location was formerly known as Kauffman Physical Therapy prior to 2018.  Brian Hartz and Tim Kauffman, owners of their respective clinics, are both passionate about private practice physical therapy, so this was a perfect match.   Tim has since retired from seeing patients and Alec Levesque, DPT has taken over as Clinic Manager.  In addition, Beth Kauffman, MPT continues to see patients at this office.
This location features two bright and spacious gym areas both with high ceilings, a full range of therapy equipment as well as vestibular rehabilitation and aquatic therapy. We are currently accepting new patients!  Physician's referral not necessary. Same day appointments are often available. Call today!
Phone: 717.396.7766
Fax: 717.295.7233
804 New Holland Avenue
Lancaster, PA 17602