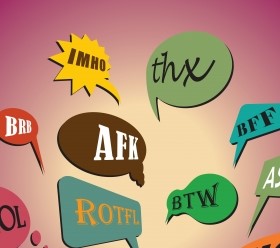 You are constantly bombarded with information. Advancing technology, career specialization, and information availability can overload you with extraneous jargon. If you're feeling jaded from current buzzwords and overly-important-sounding titles, take a look at some physical therapy abbreviations with substance. PT, OCS, and CSCS for example . What are these? And why do they matter? We at HARTZ PT believe they do matter. That's why you will see a lot of them on our website after our clinician's names. This alphabetical code explains your PT's education, background, and specialty areas that lead YOU to a faster recovery process. When looking for a physical therapist you should know what these letters mean for treatment.
PT: All practicing therapists have a minimum of this four year bachelors degree. These PTs have many years of experience in the field and, like all therapists, have continuing education requirements necessary to maintain a PT license.
MPT: Masters in Master in Physical Therapy.  For many years throughout the 1990s and early 2000s, physical therapists graduated with a 5 year Masters degree in physical therapy
DPT: Current doctoral degrees are designated by the letters "DPT." As Direct Access and PT responsibilities increase, a doctorate degree most accurately displays the appropriate level of training a PT requires. All programs now require students to obtain a doctorate degree.
PTA: Physical Therapist Assistant. They are trained to work under the supervision and plan of care of a physical therapist. They can adjust your treatment but they must do so under a PTs selection of treatment options. These professionals are qualified to treat patients after their initial evaluation with a PT and require continuing education units to maintain their license. If you see a PTA floating around, you now know about their clinical role. PTAs can be eligible for selected certifications, however most are held by PTs.
OCS: This signifies an Orthopedic Clinical Specialist entailing 2,000 hours of work in the orthopedic field and application for screening measures by the APTA (American Physical Therapy Association). Completion of these steps leads to extensive testing on relevant orthopedic treatment material. This brings orthopedic treatment to a higher level of care. Several HARTZ PT therapists have achieved this specialized certification.
ART: Active Release Techniques – an increasingly recognized treatment approach which improves recovery time. ART is a relevant manual technique that is used to speed the healing process of damaged body tissues such as muscle and fascia. Full body certification involves learning over 500 specific ART maneuvers. Hayden McDevitt is the only full body ART certified physical therapist in Lancaster county and treats patients at HARTZ PT's Lancaster office.
COMT: This stands for Certified Orthopedic Manual Therapist. This highly recognized certification is earned through Maitland Australian Physiotherapy Seminars. An applicant must complete over 100 hours of coursework before sitting for a two-day board exam which includes a written test, "live" video patient exam, and a hands on exam. This ensures high levels of accurate assessment and treatment. Megan Sabol is COMT certified and practices at the HARTZ Lancaster office.
CSCS: This stands for Clinical Strength and Conditioning Specialist. It proves that your clinician has passed a rigorous exam on strengthening, injury prevention, and sport specific training. You are also likely to find athletic trainers who are CSCS certified. Board certified strength and conditioning specialists treat at multiple HARTZ locations.
So what's the bottom line for all of this? Physical therapists are committed clinicians which is reflected in the letters after their names.  They continue to achieve advancing degrees and competency requirements which are reflected in their title. This commitment can also overflow into some "extras" attached to a PT's name and will ultimately lead to better patient care.