More About Physical Therapy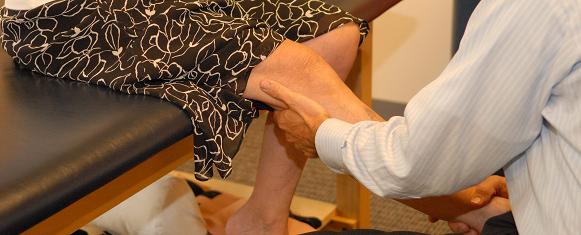 Pre-hab, or pre-habilitation, is a growing necessity; it's the proactive approach to minimizing pain and injury, following a surgical procedure, such as total knee or hip replacement.  Furthermore, by utilizing both strengthening and range of motion exercises, it prepares your body to withstand a stressful event, such as surgery.
The better physical shape you are in before joint replacement surgery, the better your results will be. In addition to teaching you exercises that will prepare you for your surgery, your physical therapist will show you how to walk with assistance after your operation (if a knee is being replaced). He or she will also discuss precautions and home adaptations, regardless of the joint that is involved. Keep in mind it's always easier to make these modifications before you have surgery than after the fact.
If you are overweight, it's a good idea to shed some pounds prior to surgery. Losing excess body weight may help you recover more quickly, and will help improve function following your procedure. A physical therapist can design a customized exercise program that will help you achieve your weight loss goals safely. (Another option is to join our Medically-Adapted Gym for a couple of months prior to surgery)
A study conducted by Harvard Medical School, found that knee and hip-replacement surgery patients who participated in pre-hab exercises (land and water-based) for six weeks prior to surgery, reduced odds of needing inpatient rehabilitation by 73 percent… 73 percent! Click here to read more!
Exercise regimens for pre-hab will vary depending upon the complexity of the injury or the damage incurred from years of stress on joints. Most regimens will include building strength and range of motion exercises; this will help muscles recover more quickly after a traumatic event (e.g., surgery).
As you consider scheduling a knee or hip replacement procedure, it is important to involve a family member or caregiver who will serve as a postoperative "coach". This individual will assist you as you rehabilitate at home. Be sure to define who that coach will be and include them in the information gathering process.
Need help getting started on a pre-hab program? Give us a call and we'll help you get on the road to recovery in no time.