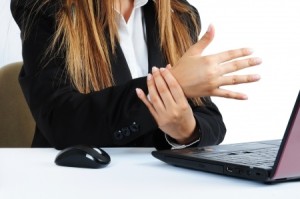 Decrease your MOD rate, and maintain a strong workforce, by partnering with HARTZ Physical Therapy. 
We believe your employees are your greatest asset. Assisting you in reaching a healthy, engaged and productive workforce is our goal.
Proactive Approach
Physical therapy screenings
Education and preventative care is key to an expedient recovery. Our physical therapists will take a proactive approach and work with your team to suggest modifications of daily activities to prevent initial injuries or minimize re-injuries
Availability
Three convenient locations: Lancaster, Lititz, and Ephrata, each with early morning and evening hours, minimizing time away from work
Appointments scheduled within 24 hours
Communication
We will work with your safety team and discuss any concerns you have regarding claims
Physical therapists will tour your facility (upon request) to become familiar with processes and learn about possible risks to your employees
Free in-service opportunities
Results
Proven track record of positive outcomes including expedited recovery time for injured employees
Thorough and consistent physician communication ensuring optimal rehabilitative outcomes
Physical therapy will be administered or supervised by a licensed physical therapist who will customize care based on patients' recovery needs. We encourage you to consider our services for your employees and would be pleased to be placed on your workmen's compensation panel.
"When I went to HARTZ PT my therapist understood what my job entails. He helped me get back to work, pain-free, in record time." – Charles P. (Lancaster, PA)