Get Back to Everyday Activities Without Difficulty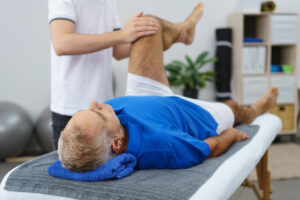 Just because joint pain is slowing you down, doesn't mean you have to live with the pain.  The myths that there is nothing you can do for arthritis or that physical activity will cause more pain are just NOT true!
Movement and exercise are the most effective arthritis pain relievers.  Our physical therapists have treatment options that will keep you active, lessen your pain, and get you back to performing everyday activities.
Our Services
The therapists at HARTZ PT provide 1-on-1 attention, tailor appointments to meet your unique symptoms, and design a plan that is effective and safe.
We treat the following types of arthritis:
Osteoarthritis
Rheumatoid Arthritis
Juvenile Arthritis
Psoriatic Arthritis
Gout / Inflammatory Arthritis
Reactive Arthritis
Ankylosing Spodylitis
Systemic Lupus Erythematosus
Your therapist can help you with the following:
Ease Joint Pain
Improve Mobility
Alleviate Stiffness
Correct Posture
Maximize the Ability to Perform Daily Tasks
Improve Balance & Stability
Increase Range of Motion
Boost Endurance
Decrease Fatigue
Improve Circulation
Increase Muscular Strength to Support Joints
Recommend Home Modifications & Orthotics
Treatment may include:
Manual therapy including joint and soft tissue mobilization.
Strength & resistance training to enhance muscle mass, reduce pain levels, improve upward mobility and decrease the risk of a fall.
Moderate intensity aerobic exercise to improve overall fitness, stamina, and energy.
Range of motion exercises to reduce stiffness and increase full range of motion.
Aquatic therapy for ease of movement and decreased stress on joints.
Dexterity exercises to increase strength and flexibility.