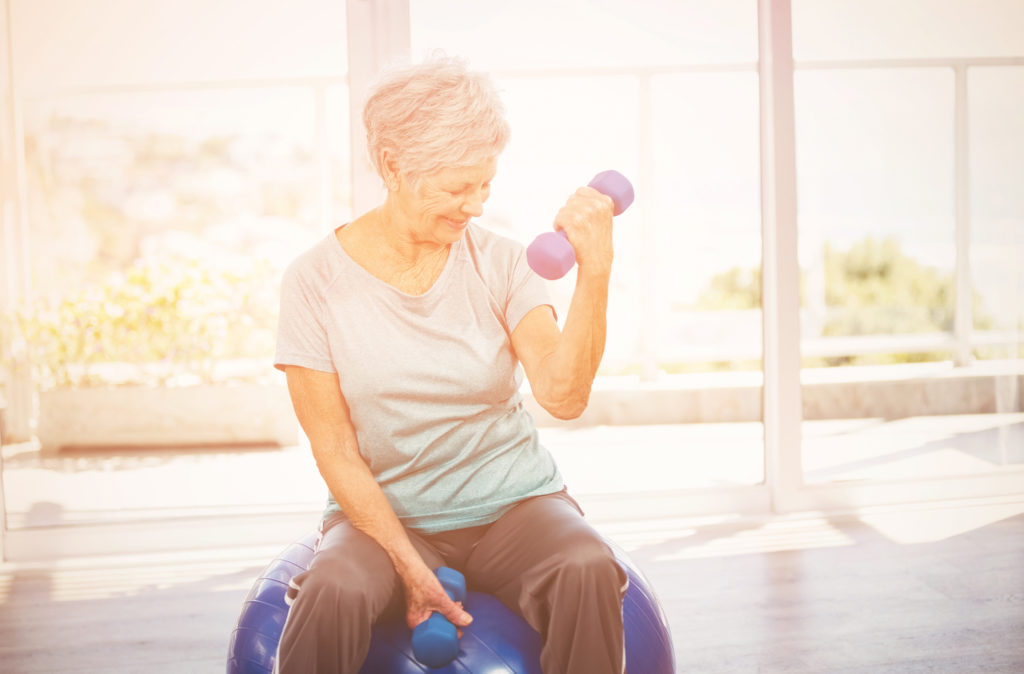 WHAT is it?  HARTZ PT's Medically Adapted Gym (MAG) is a unique monthly fitness program which identifies and addresses strengths and weaknesses of each member to develop a customized plan that is monitored and progressed by a qualified professional in a welcoming small-gym environment.  The MAG is available at our Lancaster-West and Mount Joy (starting January 2020) locations.
WHY go to the MAG?
An initial evaluation by a licensed Doctor of Physical Therapy will identify any areas of concern, individual strengths and weaknesses (billable to insurance)
Customized exercise plan is created and progressed by an Exercise Physiologist (4 year degree)
Scheduled appointments supervised by our qualified professionals keep you safe and accountable
Month-to-month membership fee with no long-term contract or initiation fees.
Less intimidating environment than commercial gyms allows all members to feel comfortable and supported to progress at their own pace
WHO goes to the MAG? Our MAG program is a great option for those who:
need a little extra guidance in their workouts in order to reduce the risk of injury
feel intimidated by commercial gyms and are looking for a more intimate, comfortable space in which to achieve their fitness goals
have been discharged from PT but need additional supervision before returning to the traditional gym
are looking to begin a general exercise and conditioning program
With your M.A.G. membership, an exercise physiologist is always on-site and available to assist you with your fitness goals. This expert advice and guidance is included in your monthly fee!
TOP 7 REASONS TO JOIN THE M.A.G.
1. Welcoming environment: Intimate and encouraging atmosphere helps members feel comfortable.
2. Discounts! For Seniors 60+ and for more than 1 member per family
3. No Fine Print:  No initiation or administrative fees, ever!  No annual contract…want to take a month off?  No problem!
4. Goal Oriented: Fitness evaluations every 8 weeks keep you on track.
5. Scheduled appointments help keep members accountable.
6. Customized Fitness Plan for every member: That's right, everyone!
7. Keep the past in past: Through an initial evaluation, we can document any past injuries or illnesses, to help you achieve your goals with minimal risk of additional injury.
MAG HOURS – LANCASTER-WEST:
Monday:        7am-11pm and 3:30pm-7:30pm
Tuesday:       7am-11am and 3pm-7pm
Wednesday:  7am-11am and 3:30pm-7:30pm
Thursday:      7am-11am and 3pm-7pm
Friday:           7am-12pm and 12:30pm-3:30pm
MAG HOURS – MOUNT JOY:
Mount Joy MAG will remained closed due to COVID-19 at this time.  We hope to reopening this location in the future.
More questions? Email our M.A.G. Director, Aaron Brustad at abrustad@hartzpt.com or call 717-735-8880 and ask for Aaron