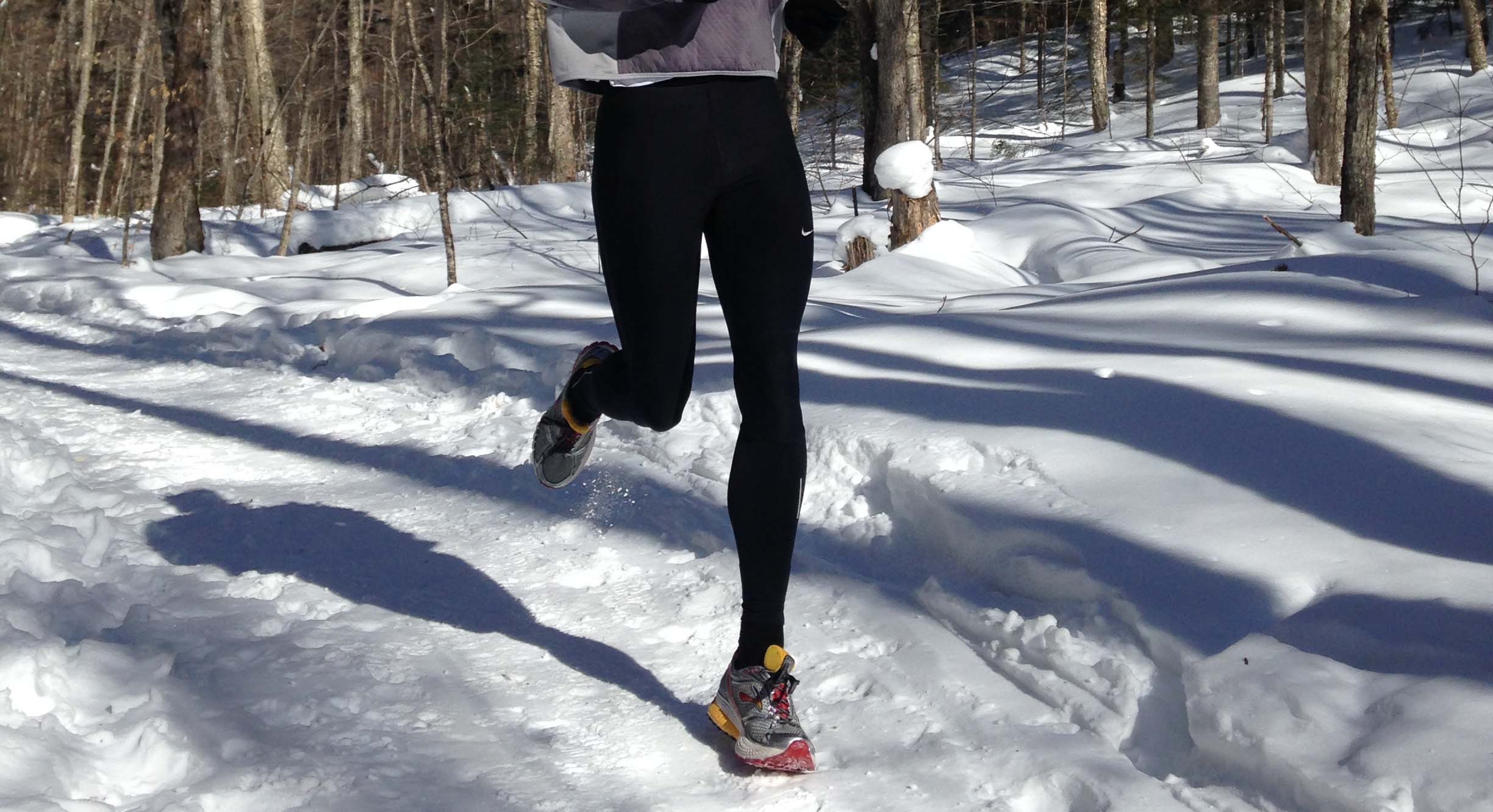 Old man winter has officially made his appearance over the past few weeks! The roads are covered with snow and this deep freeze just doesn't want to go away. This often makes it much more challenging to get outside for a run or walk.  However, with the right preparation and proper cold-weather gear, you will be able to break the cabin fever of winter and get outside for some fresh air and exercise! Here are a few tips and tricks to keep you enjoying outdoor exercise throughout winter.
SEE AND BE SEEN: Because the winter days have short hours of daylight, the most important factor is safety.  If you must go outside during the low light hours of the morning or evening, it is extremely important to wear a headlamp, which will help you see the road and allow others to see you. Secondly, wear neon or glow-in-the-dark apparel to further enhance your visibility.
CHOOSING THE CORRECT AMOUNT OF CLOTHING: To put it very generally, layers are your friend!  While each runner's preferences are unique, consensus on clothing choices can often be summarized into a few key tenants:
You should feel slightly chilled for the first ~10 minutes of your run, then reach a comfortable level.
Documenting the weather conditions, your clothing choices and your overall comfort level in your running log is a great way to refine your preferences.
Be sure to cover all extremities! Gloves, a hat, and warm socks are great investments!
Base layers should be breathable. Consider investing in performance clothing, commonly sold at local running stores, that allows sweat to be removed from your skin, keeping your body at comfortable temperature.
Zippers are great features on windy days. Increasing/reducing ventilation when running with/against the wind are key to maintaining proper body temperature.
ENSURE FOOTWEAR HAS PROPER TRACTION: When snow and ice are a factor, ensuring proper traction is imperative.  Many runners use Yaktrax, however, another option runners are beginning to use are sheet metal screws affixed straight into the perimeter of a pair of old running shoes. To affix properly, place 3/8 inch sheet metals screws: 3 in a triangle in the back, 5 in a horseshoe shape in the front. Screw then in from the bottom up. There are multiple online resources which provide step-by-step instructions.
PREPARE YOUR BODY WITH A THOROUGH WARM UP: Freezing temperatures increase the possibility of slippery pavement.  Combining that with the need for quick leg movements during exercise, can be a recipe for disaster.  Therefore, be sure to add some dynamic stretches to your warmup, allowing the blood to start flowing. This will decrease the possibility of an injury.  Focus specifically on leg muscles, spending 5-10 minutes warming up hamstrings and quadriceps.
Hopefully these tips will motivate you to continue your outdoor exercise routine throughout the winter months.  Lancaster County is a beautiful place to explore by foot, with something new to discover every season, including winter!