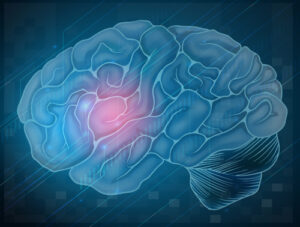 Strokes can have a major impact on your daily work and personal life. Recovery from a stroke does not stop after a hospital stay or inpatient rehab stay. It is imperative to continue therapy in order to continue progressing and improving independence and safety (and the sooner the better!). Our neurological physical therapists can help lead you to a rewarding life by addressing your individual impairments and concerns after having a stroke.
Treatment of stroke varies, and it is important to find a therapist that knows how to improve your function by using specific exercises, activities, and facilitation. Our neurological therapists have experience to improve your balance, arm and leg movement, stability, endurance, transfers, and walking. We can help determine if durable medical equipment (walker, cane, wheelchair, etc) or orthoses would be beneficial for your function. We also offer guidance to prevent future problems that can occur after having a stroke. HARTZ Physical Therapy is equipped with the LiteGait body weight support system to maximize safety and participation during functional mobility tasks with your therapist.
To learn more about Strokes, common causes and treatments, please view our Blog
We invite you to reach out to Greta Myers, PT, DPT at our Lancaster West office to discuss treatment models and neurological experience. You can reach Greta at 717-735-8880 or gmyers@hartzpt.com.